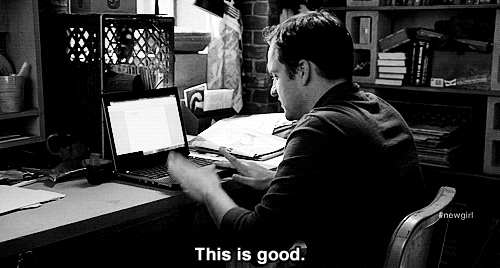 Running a blog is a big task.
Usually, your website development team will run it for you, but if you're still tasked with writing your own content or you volunteered to write your own content but are now finding the task to be a time-suck, there are ways to outsource the content writing at a low cost that will ultimately help you make more money.
After all, the entire point of having a blog is to fill it with search engine optimized content (that means content that is as helpful as it is keyword-rich), to attract more visitors to your dealership's website.
Here's what you need to know about finding content writers:
1. They don't necessarily have to be car buffs.
If you want content that appeals to the average human with an average amount of car knowledge (what you would probably consider to be minimal car knowledge), you can enlist someone who has an average amount of car knowledge and is willing to research the finer aspects of car maintenance, car, and buying in order to provide you with content that is both relevant and useful.
While it might be a perk if the writer is interested in cars, don't make this your ultimate selling point. Having a good writer who's mildly interested in the topic is better than finding a bad writer who loves cars.
2. Start in-house.
Start by asking around your dealership for someone who has both the skill and the knowledge to pull of the blogs.
It's imperative that you pick someone who either has knowledge of or is motivated to learn about automotive SEO, so you can ensure that keywords will be properly researched and used in content.
Most dealerships will likely have someone who's a proficient writer, but they might need to take a course or research search engine optimization before you're willing to hand the blog over.
You will also want to make sure that the task of blog writing is not cutting into their other tasks.
3. Check out freelancing websites.
If your website management company doesn't have a writer on staff or on contract and you can't find anyone in-house who is willing or has the skills or time to create your content, it's time to look to freelancing websites.
There is a vast multitude of websites that host ads for writers looking for work. Here are just a few of the most common and trusted sources:
a. Fiverr.com is relatively new, but is a great place to start.
There are an unfortunate number of non-native English speakers touting themselves as native English speakers, but you can always find high-quality, well-reviewed writers in the first, second, and top-rated levels.
Be sure to read reviews and contact the seller you want to work with beforehand so you can get a sense for their writing style/competency before you spend any money.
Everything starts at $5 on Fiverr, which, depending on the seller, will get you in between 200 and 600 words.
 b. Elance.com is not dissimilar to Fiverr, but there are a lot more writers and many are vetted by tests and reviews to prevent people from saying they're something they're not.
On this website, you post the job you need and writers find you, bidding for the job like contractors.
Once you've found someone you want to work with, you just accept the bid and get started.
 c. Odesk.com, like Elance and Fiverr, has plenty of writers to choose from, all posting their services.
You will have to sift through them for yourself (or post a "need" and let them come to you), but if you're willing to put in a little extra time and find someone who is serious about freelance writing, you'll probably be able to pick up a writer that you can use for years.
d. Running a Google search for writers in your area is often one of the best ways to find a freelance writer for a dealership blog.
Not only will they have knowledge of your area (which can be better for local automotive SEO blog posts), they will also be able to come to your dealership and meet with you in person if there are ever any issues.
While most of your business can be conducted over the phone or by email, if you ever should need to see your writer face-to-face, a local writer is the way to go.
4. Ask to see examples.
There's nothing wrong asking to see an example or portfolio before you spend any money with a writer.
A resume is great, but the portfolio is a much better way to gauge a person's writing skill and how well they can adapt to a variety of topics or to their client's need.
A writer who has a variety of topics, styles, and content types in their portfolio will likely be better at adapting to whatever instructions you give him than someone who presents you with a portfolio that has twenty of the same type of article, written for the same client.
5. Do a small task first.
It is almost always best to start off with a small assignment, maybe one or two articles, rather than jumping right in with a huge batch of articles.
This allows you to make sure your dealership and the writer are a good fit before you've made a huge time or monetary commitment.
Once you've found someone that you like working with and that is capable of churning out the content you need, stick with them!
You'll be glad to have someone you can always turn to when you need blog content.
15. Update your calls to action.
All of your content should have a call to action, even if it is relatively weak.
If your content doesn't have one or it isn't effective don't be afraid to update it.