Search engine optimization is an essential tool for any automotive dealership, but making sure you have the right strategy is the only way to have a successful SEO strategy.
There is a lot of information online about SEO, what works, what doesn't work, and new trends for the upcoming year.
All of this information can be overwhelming for dealership owners who are just starting to implement a plan.
Here are tips specifically designed to help dealerships with automotive SEO, whether you are trying to pull in my traffic to your sales lot, your used lot, or your service department:
1. Enlist a professional.
This can feel like one of the most difficult parts of SEO.
You know you don't have time or the skills to fully implement an effective plan on your own, but you also know that anyone can slap "SEO expert" onto their resume.
Look for a digital advertising agency who specializes in SEO services, but can also help with website development—this usually means that they understand not just how to build a great-looking website, but also one that complies with Google's search standards.
2. Stay away from unscrupulous techniques.
Even if you've done SEO before, it can be difficult to know which is a genuine tactic and which tactics are actually just gaming the system.
The last thing you want to do is game the system.
Google and other search engines have designed their algorithms specifically to punish websites that they suspect of using what they call "black hat" techniques to get ahead.
Don't try to outsmart the algorithm.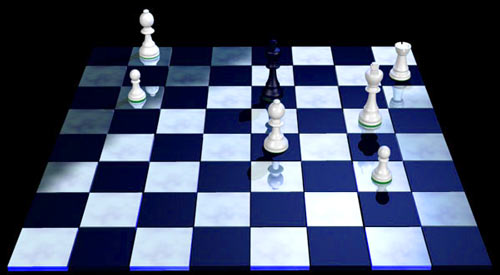 Not only is it impossible, even if you get away with it for a couple of months, you will find yourself downgraded or even removed from the search results in the next algorithm update.
If you're not sure what is and what is not an approved tactic, you can always consult your SEO professional or check out Google's own SEO best practices list.
In general, if a tactic sounds too good to be true (i.e. promises to put you on the first page of Google within a couple of days), it probably is.
3. Make good use of your page content.
Site visitors do not want to read two thousand words of content on every page (that's what your blog is for and we'll get to that in a minute).
Whether you write the content yourself or ask your website developer to write it for you, think carefully about the kind of content your page readers are likely going to want to read.
The more valuable your content is, the higher your page ranking is going to be.
Instead of using long-form content to stuff your website full of keywords, make sure your content is valuable as possible by focusing on contact information and explaining what kinds of cars are on your lot.
When a potential customer is looking for a dealership, this is the information they are most likely going to be looking for—especially pictures of and information about the cars on your lot.
4. Include other useful content.
A blog is the perfect venue for longer form content that provides more useful information, not just about your cars but about car in general.
This is a great location to provide helpful maintenance tips, cleaning tips, and other information that potential buyers and past buyer want to use.
Having a blog that is full of unique, valuable content like this will help to build your brand and your brand's authority.
Plus, a blog is a great place to use keywords that can continue to draw potential customers to your website, without burdening your website down with too many keywords in too little content.
Google prefers large, content-rich websites, and adding a blog is a great way to fulfill that need.
5. Give user experience special consideration.
One of the main reasons you should take pictures of and include information about each model on your website is to improve user experience.
Sure, they can visit the manufacturer's website to get specific information about a car they are looking to purchase, but they can only actually the purchase the cars that are on your lot (or that can be sent to your lot by another dealership).
Giving them the opportunity to see whether or not the model they want to look at is on your lot will give them much more impetus to actually come out to your location.
Even if the specific vehicle they were hoping to see is not on your lot, they might see something else they want to test drive, and making it clear that you can get the car they want, even if it isn't currently on your lot is an excellent stop gap.
Along with this sort of information, ensuring that your website is easy to navigate and that information is easy to find can really improve user experience, which will in turn make your website more valuable.
6. Your goal should be to generate leads, not traffic.
While you do need to generate traffic in order to generate leads, you can get mountains of traffic and see no conversions at all.
Focusing on generating leads—getting calls or visits from potential customers—is the best way to ensure that your SEO is high quality.
This means that your content will be valuable, your keywords will be targeted, and your contact information will be readily available.
Use these tips and you'll see a much more effective automotive SEO campaign emerge!
STILL HAVE QUESTIONS ABOUT AUTOMOTIVE SEO?
Contact 814 Interactive now for your free consultation!  We provide a quick and actionable review of your digital marketing and provide you with a free strategic plan to bring you MORE TRAFFIC, MORE CLIENTS, & MORE PROFIT!!