Search engine optimization, as you probably already know, is a long-term solution for your website.
However, there are some things that you or your SEO professional can do today to boost the efficacy of your plan and ensure that your plan is getting the attention that it needs and deserves.
A busy car dealership might not have much time to devote to SEO, but there are small changes you can implement quickly in order to improve your tactics.
Here are fifteen fast SEO tips that your car dealership can use today:
1. Use Reddit to find new keywords.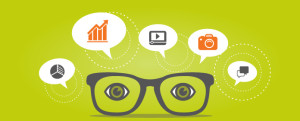 If you're having trouble coming up with low competition, high value keywords, Reddit is a great place to start.
With subreddits on just about every topic in the world, it's easy to find topics that people are already interested in and talking about.
Scroll through a few threads about cars, car buying, car maintenance, and other car-related topics to find new keywords you might have never thought of before.
2. Curate some content.
If you don't have time to write your own content this week, you can actually curate content.
This process is easy, especially if you have a Google alert set up for news related to your dealership's brand of car.
Just gather all those articles together and make a "master-post" of news, updates, and trends about your brand—make sure to give proper attribution to the original sources!
3. Revamp your YouTube descriptions.
 If your dealership has made and posted YouTube videos, revamping your descriptions can be a great way to garner more attention for your dealership.
Most videos' descriptions are less than a hundred words, but adding more than two-hundred words to your description makes it more viable for search engine optimization.
4. Expand shorter posts.
If you have a blog post that is less than four hundred words, it's time to expand it. Longer content performs much better than shorter content, not only because it allows you more opportunities to include keywords, but also because longer content is more likely to be valuable for readers than shorter content.
Three hundred words doesn't give you the ability to be as in-depth as six-hundred or a thousand words.
5. Add some links.
Including links in your content to authoritative websites allows you to steal some of that website's authority.
Making sure to include links to experts (as long as they're not competing with your dealership—you don't want to send your site readers to your competitor's webpage) in existing content can lift your page rank significantly.
6. Refresh your page content.
If it's been a while since you refreshed your page content, now is the time to edit it and refresh it.
Make sure all of the information is still pertinent, edit out any grammar or spelling issues, and reword some new lines.
7. Help your webpage get indexed faster by getting a link on an authoritative site.
If you are still in SEO limbo, waiting for Google to spider your page, try offering to be a guest author on a car blog, so you can get your link on an established, well-trafficked page as quickly as possible.
8. Read your content out loud.
It might seem like a strange tip, but if you only have a few minutes to devote to your SEO plan today, use it to read over your content out loud.
This can help you ensure that your content is as natural and engaging as possible.
9. Ask brand newsletters to include a link to your dealership.
If your dealership's manufacturer sends out a regular newsletter to people in your area (and most do), ask if you can include a little profile about your dealership and a link to your webpage.
This can be a great link-building opportunity!
10. Don't be afraid to linkbait.
There's been a lot of discussion in the media about "linkbaiting."
You've probably seen this on your Facebook page, a headline like, "When he started talking, I was angry.
By the end, I was applauding," connected to a video.
Essentially, it's a headline or tagline that makes someone want to click in order to find out just what was so inspirational/different/unique/etc. about that link.
Some people hate it, but it's hard to deny that it works.
11. Comment on some blogs or forum threads.
You don't have to spam them—offer genuine, helpful feedback, advice, or comments on the content of that post or forum thread, and include your link in your signature or profile.
Getting involved in the online community helps you build authority.
12. Post a Facebook update about your blog.
Social media marketing should be an integral part of your SEO plan.
Market a recent blog post on your social media platforms.
13. Add share buttons to your blog.
 If you don't yet have social share buttons on your dealership's blog, now is the time to add them.
This makes it easy for a reader to post your content straight to Facebook, Twitter, Reddit, etc.
14. List four blog ideas and four video ideas.
Even if you don't have time to act on any of them today, you do have time to come up with more ideas for your content.
If you haven't started making videos for your blog or YouTube channel yet, now is the time to start.
15. Update your calls to action.
All of your content should have a call to action, even if it is relatively weak.
If your content doesn't have one or it isn't effective don't be afraid to update it.